Crocus Plains combines custom-built enterprise solutions and cutting-edge web development services for business-to-business and business-to-client initiatives. We make it easy to empower your project workforce by providing front-end and back-end web-based and custom application solutions and services. You will gain the tools and the visual dynamics you need for project, portfolio and resource management for total business success.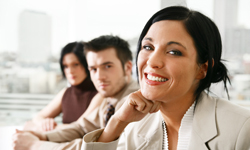 Our Services
Featured Success Stories
Apex Hearing Systems - Calgary yields significant quantitative and qualitative benefits using the web-based, custom-built, automated Crocus Plains solution for client and resource management.
As an integral part of the technology team, Calgary based Climate Change Central benefits from Crocus Plains' web-based tools for a variety of high-profile applications - on-time and within budget.
What Our Clients say
"Crocus Plains has always been very dedicated to our projects and always puts forth the extra effort required to meet our expectations."
--Scotia Waterous, Calgary
"Thanks a lot Crocus Plains. Very good and fast work!"
--Caribbean Connect, Richmond
"It's been a pleasure working with your company. I have worked with many web design firms in the past and none are as responsive and attentive as Crocus."
--Mirza & Associates, Toronto
"Thanks a lot, Crocus Plains! Fantastic job! Our search engine standings are better than I could have imagined!"
--Northern Hills Dental, Calgary
Please contact us to arrange a no obligation consultation.
Interesting Articles
Professional iPhone Apps developers - The Torchbearer amongst All Apps Developers
Apple iPhone Application Development (Calgary) - a Prospering Sector
5 Right Places to Find an iPhone Application Developer
iPhone Applications: Offering a Unique Experience
The Fundamentals of Android Applications
Web Application Development (Calgary) for Mobile Phones and Web
Now is the time for iPhone applications
Flash or Javascript? Let's compare!
Hire PHP Developers For Cost Effective Solutions
Mobile Applications: Bringing Fun at Your Fingertips
Top > Calgary Software and Web Development Company
Use Custom Software Programming To Attain Success
Flex Application Development: Shape Up Your Audacious Ideas!
Flash Web and Application Development (Calgary) for Rich User Experience
iPhone Applications for Intelligent Mobility
Best iPhone Application Design for Best Results
Flex Application ant Its Benefits
iPhone Application Development (Calgary) and Its Overwhelming Success
Application Software Development
Custom Business Application Development (Calgary) in PHP
The Importance Of Flash Game Development (Calgary) In Website Designing

Top > Calgary Software and Web Development Company
Professional Web Design & Development (Calgary) For Websites UK
Ruby On Rail Guides - Ruby Development
Some Tips For Php Developers
Benefits Of PHP - Advantages Of PHP
Benefits Of Php Web Development
Successful Tips of developing an effective and professional looking website
PHP Programming Language: Open Source Website Scripting
Web Site Development
Website development - sure way to success!
Website Design and Development (Calgary) Guidelines

Top > Calgary Software and Web Development Company